2019 Volkswagen Passat Features, Safety Rating and Fuel Economy
If you have been considering a Volkswagen Passat for your next vehicle purchase, you are in luck. The 2019 Volkswagen Passat features a luxurious, smooth ride combined with the safety ratings and fuel economy Volkswagen lovers expect from the brand. By browsing information about the available trim levels, you can decide which one is right for you.
Volkswagen Passat Overview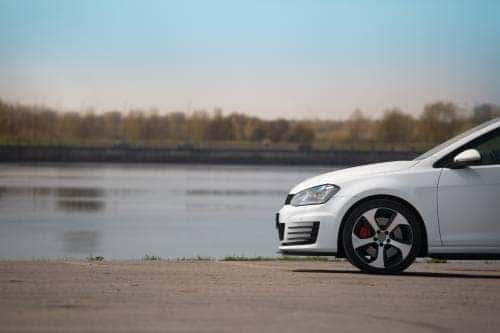 The Volkswagen Passat continues to be a popular sedan due to its reputation for a smooth, safe ride with a luxurious feel and modern technology. Volkswagen has made the 2019 Passat lineup more simplified by reducing the number of trim levels down to two options and keeping only one engine choice. Both the more traditional trim and the sportier version are full of amenities that make driving enjoyable. Whether you are upgrading your old Volkswagen or considering one for the first time, there has never been a better time to give the Passat a chance.
New Features for 2019
Some of the biggest changes for 2019 are the reduction in trim level options and the focus on one type of engine only. This simplification allows for a streamlined shopping experience and a focus on the features customers love and want. The turbocharged 2.0 liter inline four TSI engine that comes with both trims boasts 174 horsepower and 184 pound-feet of torque, perfect for the feeling of power without the heavy price tag a more highly powered engine brings. Many options that were only featured on higher level trims during previous years now come as standard 2019 Volkswagen Passat features, along with many of the luxurious and convenient features from past years.
Blind spot monitoring and warning
Rear cross traffic alerting system
Automated emergency braking system
You will find excellence in overall performance in either trim option you choose, but there are some notable differences between the two that help you decide which one meets your driving goals. Replacing 2018's base-level Volkswagen Passat S is the new 2019 Volkswagen Passat Wolfsburg Edition with some noteworthy upgrades from the previous year. The interior technology infotainment system includes an upgraded 6.3-inch touchscreen and the wheels are now a generous 17 inches. Additional upgrades help the Wolfsburg Edition bring a new take to the idea of a base level vehicle.
Push button engine start
Leatherette upholstery
Heated front seats
Heated side mirrors
Keyless door entry
Optional 18-inch wheel upgrade
Optional power sunroof
For individuals who are looking for added features, the new 2019 Volkswagen Passat SE R-Line retains several features of the R-Line model, while gaining other upgrades that were previously only added as an option. As a bonus, the SE R-Line model includes many of the top-of-the-line features usually reserved for the highest trims only, making it the option of choice for those who want to have a bit of everything when choosing a new Volkswagen model.
Different bumper configuration
Upgraded 19-inch wheels
LED headlights and taillights
Adaptive cruise control
Ambient lighting throughout the interior
Navigation system
Fender audio system
Lane assist and warning
Fuel Rating and Miles Per Gallon
Driving a Volkswagen Passat is about more than just the driving feel and the sleek look. A vehicle's fuel economy is an important factor for many people when car shopping, due to the cost of fuel and environmental impact concerns. Regardless of the reason you choose to look for a vehicle with excellent gas mileage and fuel rating, you will be pleased with the performance of the 2019 Volkswagen Passat. The 2019 Volkswagen Passat fuel economy surpasses both previous versions of the vehicle and many vehicles in the same class with an estimated 36 MPG highway rating and 25 MPG in the city. In the mid-size sedan class without a hybrid engine, this rating is one of the best in the business. The successful performance can be attributed to the efficiency of the engine itself, with smooth automatic gear changes on the 6-speed and excellent response time between changes. A mid-sized sedan that can see nearly 40 miles per gallon during highway driving means you can spend less time at the gas pump and more time headed toward your destination.
Safety Features and Rating
Customers want a vehicle that handles well, serves up the newest technology, and saves money at the gas pump, but one of the most important considerations when looking for a new car should be the safety rating. If you are a stickler for safety, know you and your family are in good hands with the 2019 Volkswagen Passat. Due to a number of included standard features and tests, the 2019 Passat earned an Overall Safety Rating of five stars from the National Highway Traffic Safety Administration (NHTSA). All 2019 Passat models come with an Intelligent Crash Response System and a unique protective safety cage built into the design with the goal of better outcomes in the unfortunate event of a crash. In addition to the standard automatic braking system, the 2019 Volkswagen Passat includes several safety features that are either included standard on one or both trims, or can be added as an upgrade.
Adaptive cruise control
Blind spot monitor and warning
Post-collision brake system
Rear view camera
Front assist
Lane assist
Rear traffic warning alert
Interior and New Technology Features
Part of the joy of driving a new car is the technology features, so a luxurious interior with the latest technology can make a real difference in your overall driving experience. If you are looking for the perks of modern technology and a variety of impressive features, the 2019 Volkswagen Passat is for you. Some features come standard on both the Wolfsburg Edition and the SE R-Line, while others are add-on features you can choose to customize as an upgrade. From the driver assistance app connection to heated front seats, you can experience all of the enjoyment of driving while still having the advantage of safety and quality performance. Whether the goal is a sleek look, as the addition of carbon fiber accents, or customize comfort, like the automatic climate control system with dual-zone technology, the interior and technology features put the 2019 Passat in a class of its own.
VW Car-Net App Connect
Driver assistance feature
Push button engine start
Keyless entry access
Power driver seat with 8-way adjustment
Satellite radio
Bluetooth technology
Leather wrapped steering wheel with multiple functions
Optional Fender premium audio system
6.3-inch touchscreen infotainment with larger upgrade available
USB ports in the rear of the vehicle
Automatic dimming rearview mirror
Ambient lighting throughout
Check Out the 2019 Volkswagen Passat Today
Maybe you have been drawn to the Volkswagen Passat because you love the way they look on the road or because you know about the reputation for reliability and a smooth ride. Whether you are researching the car because you have heard that the fuel economy is at the top of its class or that the 2019 Volkswagen Passat safety rating received five stars. Regardless of the reason you became interested in this vehicle, it's time to come in and check it out today. The team at Muller Volkswagen is waiting for you to ask any questions you have about the 2019 Passat or to schedule a test drive for this exciting car. Contact Muller Volkswagen today for further information or to set up an appointment.