How Often Should I Get My Volkswagen Serviced?
Keeping your car running smoothly and efficiently as possible should be the goal of every car owner. The best way to keep your vehicle in top form is to have regular maintenance performed by a qualified technician. Instead of correcting problems after they occur, taking your car in for routine maintenance can help head off problems before they begin. You probably chose your Volkswagen for its reputation for being a reliable and attractive vehicle, but even the most well-performing vehicles need routine upkeep. Sticking to a recommended Volkswagen maintenance schedule can keep your vehicle in shape for the long haul. Muller Volkswagen provides excellent service for all of your maintenance needs.
Do I Really Need Volkswagen Maintenance?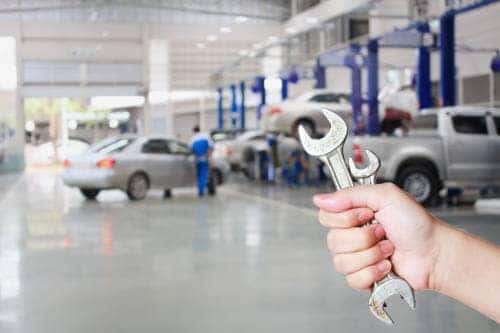 Volkswagen models are known for being reliable vehicles you can drive long term, but every vehicle requires routine maintenance to run efficiently. One of the most common questions owners ask is, "Should I service my car at the dealership?" There are many advantages to using a dealership for regularly scheduled maintenance, whether your vehicle is newer and still under warranty or older and in need of consistent monitoring. Dealerships know the brand well and have technicians who have experience working with your specific model, so you know you are always in the best hands with Muller Volkswagen. Volkswagen maintenance is an essential part of vehicle ownership, and failure to maintain your vehicle properly can lead to a number of issues.
Reduced fuel efficiency. Without regularly scheduled maintenance, you will notice your vehicle is able to drive fewer miles per gallon of gas. This reduced fuel economy means that any money you saved by not paying for maintenance is now put into paying for extra gas. Reduced fuel efficiency is one of the first signs of needed maintenance.
Mechanical issues. A major disadvantage of failing to have regular maintenance performed is the increased chance for mechanical issues. These issues are not a failing of the vehicle itself, since any vehicle that does not receive fluid changes and small parts replacement will begin to deteriorate more quickly than a well-maintained one.
Poor handling. Regularly scheduled maintenance improves all aspects of the vehicle, including the driving feel. Steering, alignment and a smooth transition between gears are all a part of the driving experience that can be affected by failure to perform maintenance. Poor driving feel can affect the quality of your driving enjoyment, which is a significant factor for owners to consider.
Unnecessary wear and tear. Cars are designed to operate in a specific way, and without maintenance, it can be harder for your vehicle to perform these essential functions. Unnecessary wear and tear on your vehicle can lead to more repairs down the road. Maintenance such as oil changes serve multiple functions for keeping your car running properly since oil not only keeps your parts well lubricated and clean of debris, but it also prevents your vehicle from overheating.
How Often Should I Do Car Maintenance?
All vehicles require regularly scheduled maintenance as part of upkeep, and Volkswagen models are no exception. How often should you do car maintenance? That depends on a number of factors, and the best way to learn the recommended maintenance schedule is to review your owner's manual and to speak with the specialists at a Volkswagen dealership. Another factor to consider is the frequency of operation.
Some individuals choose to get their vehicles serviced according to time, while others pay attention to mileage. If you drive your vehicle daily or for long distances regularly, it's important to pay attention to the mileage. If you seldom drive and your vehicle spends a lot of time sitting and parked, maintenance should still be part of your routine since fluids degrade over time even when the car is not being used. In the past, you may have had to get your oil changed every 3,000 or 6,000 miles, depending on the type of oil used. As a general rule, for newer Volkswagen models the Volkswagen maintenance schedule is based on increments of 10,000 miles.
10,000 mile maintenance. At the first scheduled interval, your Volkswagen needs oil and filter changes as well as overall fluid checks and replenishing. The brake pads also require an inspection. If necessary, the service interval display will also be reset at the first scheduled maintenance.
20,000 mile maintenance. Your next oil and filter changes occur at the 20,000 mile mark. Additional routine maintenance is performed at this interval, which includes checking the levels of the brake fluid and coolant, and adding to them if necessary. The vehicle is inspected for leaks, both within the engine area and below the vehicle. Automatic headlight controls and wiper blades are checked, and any malfunctioning problems corrected. Tires are also inspected at this interval, including the inflation, tread and Tire Pressure Monitoring System (TPMS). Finally, the battery is analyzed for proper functionality.
30,000 mile maintenance. Although inspections are completed at 10,000 mile intervals, the 30,000 mile maintenance schedule does not include everything the 20,000 mile inspection covers. Fluids, filters, oil and brakes are all inspected at this time, and any problems are corrected.
40,000 mile maintenance. At 40,000 miles you will receive the same routine maintenance as the 20,000 mile visit, which is more comprehensive.
50,000 miles and above. Your schedule will alternate according to the interval, ensuring that you always have a well-maintained vehicle.
Other types of maintenance. If you drive your vehicle heavily, are needing to take a long trip or use certain types of oil and filters for oil changes, your vehicle's maintenance light may come on before your interval arrives. Any time a maintenance light comes on between intervals, make sure to take your vehicle to the dealership for service.
Visit Our Dealership for Volkswagen Maintenance
Regularly scheduled maintenance keeps your Volkswagen running in top shape, but there are additional advantages to having your vehicle serviced at a qualified dealership like Muller Volkswagen. The technicians at a dealership that specializes in your exact make of vehicle know how to maintain it better than anyone. The service at Muller Volkswagen goes the extra mile because they want your Volkswagen model to run its best and for you to be satisfied with the performance. Bringing your vehicle to the same dealership for all maintenance means you will automatically have a detailed maintenance log for all of your visits. During resale, many buyers look for maintenance records and will pay a higher price for a vehicle that has been well-maintained. Additionally, if your vehicle is under warranty, bringing it to the dealership for all maintenance and repairs is essential to make sure the warranty isn't voided.
Schedule Your Volkswagen Maintenance Today
Whether you own a new Volkswagen that needs to get on a regularly scheduled maintenance routine or you have an older model that needs to get caught back up, bringing your vehicle into Muller Volkswagen can keep it in excellent running form for the long term. The trained technicians provide excellence in service in an atmosphere that lets you know you are always welcome. Schedule an appointment to drop off your vehicle or enjoy your wait by checking out the latest Volkswagen models available in the showroom. Contact Muller Volkswagen today to set up your appointment or to ask any member of the sales or maintenance team any questions you have about Volkswagen models.