Most Popular Classic Cars Of 2019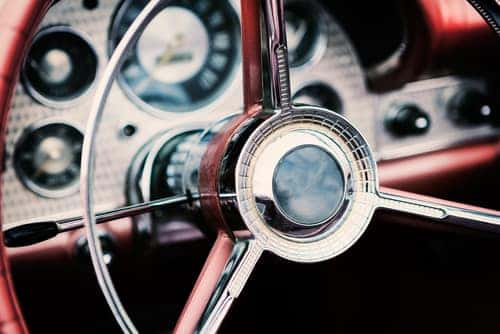 Over the years, yesterday's somewhat 'forgotten cars' have become today's most sought after and valuable classic vehicles and 2019 is no different. Hagerty has released its list of classic cars whose popularity is predicted to increase the vehicle's value. We reviewed the list and came up with our pick of ten of the best. Here they are:
1. 1984 Saleen Mustang
Built by Steve Saleen, the Fox-body 1984 Saleen Mustang is sometimes referred to as the early Shelby of the 1980s. The Saleen was first fitted with V-8 engines that produced 225 hp and featured bigger brakes, stiffer springs and dampers. Its interior featured Flofit front buckets as well as a Momo steering wheel.
At the time, the Saleen Mustang sold for $25,000 and is currently priced the same as a Fox-body Mustang in good condition. However, Hagerty estimates that the 1984 Saleen Mustang's price will quickly change and could cost up to $32,500.
2. 1985 Toyota MR2
The mid-engine design 1985 Toyota MR2 was all about lightness and balance. It came fitted with a twin-cam 1.6-liter inline-4 16-valve engine that produced 112 hp at 7,500 rpm and was coupled to a manual 5-speed transmission. 1988 saw Toyota release a supercharged version with power boosted to 145 hp, allowing the car to go from zero to 60 mph in 6.5 seconds.
3. 1975 Volkswagen Golf MkI GTI
The Volkswagen Golf was first released with a naturally aspirated four-pot 1.6-liter engine that gave off 110 hp and was able to go from zero to 60 mph in only nine seconds. The vehicle's rev-happy motors and sharp handling still offer more feel than that found in almost any hatchback today. Despite the vehicle's fame, you could still get your hands on the Golf MkI GTI for relatively low prices.
4. 1972 BMW 3.0CSL
The 1972 3.0CSL was the start of BMW's M brand and also became the car company's first art car. The vehicle featured thinner aluminum and metal panels which made the car 400 pounds less than the 3.0CS. The BMW 3.0CSL first came with an inline-6 3.0-liter engine that made 180 hp though this was boosted to 206 hp with the 3.2-liter engine that included fuel injection.
Unfortunately, the car was never sold in America, and the few that are available can go for up to $264,700. However, you will get your hands on a car whose condition, according to Hagerty, is capable of winning local or regional car shows.
5. 1996 Chevrolet Corvette Grand Sport
Chevrolet built 1,000 Corvette Grand Sports with each boasting a horsepower higher than that found in the previous C4 generation Corvettes. The Grand Sport came fitted with a 5.7-liter LT4 V-8 engine that made 330 hp and 340 lb-ft of torque, had a top speed of 168 mph and could go from zero to 60 mph in an impressive 5.2 seconds.
Since only 1,000 were built, the 1996 Corvette Grand Sport has been treated as a collector car since it was new and is currently going for between $36,000 and $50,000.
6. 1994 Buick Roadmaster
The main reason the 1994 Roadmaster has held its value after all these years is because of the 260 hp 5.7-liter V8 engine it was fitted with. The car's DynaRide air suspension coupled with the period's 75-series tires further gave the car sharp handling and a smooth ride. Its interior also featured leather seats.
7. 1960 Volkswagen Beetle
Since its release, the Beetle has gone on to become one of the most loved cars throughout multiple generations. The Beetle came fitted with a 4-cylinder engine with the most powerful found in the two-door sunroof sedan version. The 1960s Beetles were marked by subtle evolutionary changes that featured minor adjustments to the car's horsepower and rear window designs. The Volkswagen Beetle was well-assembled and had a charm that is unmatched to this day. Almost every Beetle part is readily available with most of them being inexpensive.
8. 1980 Ford Bronco
The 1980 Bronco offered different options of the V8 and inline-6 engines with the most powerful being the 1984 V8 engine that produced 210 hp. The Bronco featured a front end characterized by inset headlights and an egg-crate grill. The car also got a front suspension twin-traction-beam that made it feel less like a tractor.
9. 2004 Dodge Ram SRT10
Dodge fitted the Ram with the Viper's engine, creating the SRT 10. The V-10 8.3-liter engine produced 500 hp and 525 lb-ft of torque and allowed the SRT10 to go from zero to 60 mph in under five seconds. Though the car only came with a manual 6-speed transmission, an automatic 4-speed was made available for 2005.
The car also features 22-inch wheels, a performance suspension and a limited-slip differential. Hagerty says current values of the 2004 Dodge Ram SRT10 range between $27,000 and $35,000.
10. 1997 Porsche Boxster
The 1997 Boxster was first released as a base model and featured a flat-6 2.5-liter engine that produced 201 hp. Thanks to collaborations with Toyota consultants, the Boxster shared several characteristics with the 996-generation Porsche 911 such as the windshield forward.
The S model which was launched in 2000 featured a flat-6 3.2-liter engine that made 250 hp. The car also came with 17-inch wheels instead of the base model's 16-inch wheels. The S model also had a sportier suspension.
Though the vehicle's quality issues helped lower prices over the past few years, Hagerty expects the low-mileage versions to start appreciating in value soon. Currently, the prices for the 1997 986-generation Porsche Boxster range between $13,800 and $17,200.
These cars made their mark on history, and the evolution of many models has been simply outstanding. Volkswagen has been around for years and years and will be around for years and years to come. As well as classics, the new Volkswagen models are nothing less than amazing. Come to Muller and take a look at the newer versions of classic Volkswagen models. For any questions, contact us today and our sales representatives will be more than happy to help you!