2018 Volkswagen Alltrack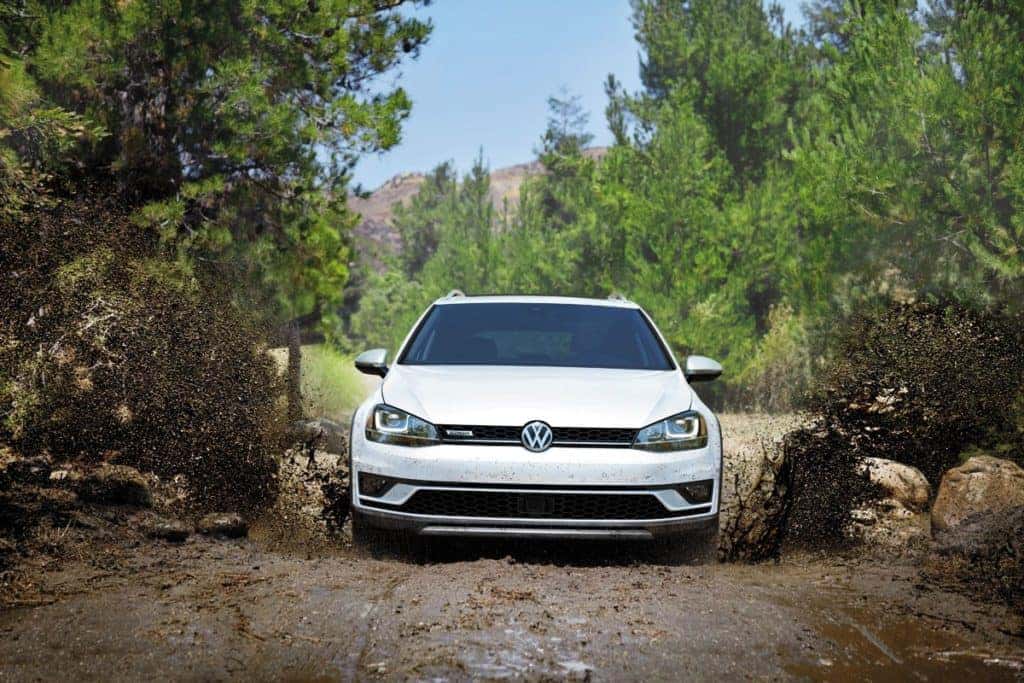 The 2018 Volkswagen Alltrack is fun to drive, highly versatile, and happily affordable. It runs on a 1.8-liter TSI® turbocharged engine, which offers 170 horsepower and 199 lb-ft of torque. The Alltrack features an all-wheel-drive system that enables it to travel 22 miles on a single gallon on city streets. On the highway, this jumps up to 30 miles per gallon. The 2018 version offers a bit more ground clearance and new 18-inch aluminum alloy wheels that give it a more robust look. It also features new full-LED headlights for 2018. Available starting in 2018 with the SE trim, drivers can also look forward to additional updates; including blind-spot assist and optional auto emergency braking.
The Alltrack is an improved version of the popular Golf SportWagen, with more valuable features, a facelift, and extra cladding, giving it its own sense of identity throughout the enviable Volkswagen catalogue.
The extra lift gives it much better handling in off-road environments, making it an ideal vehicle for any excursion-loving weekend warrior. It features four separate drive modes – normal, sport, custom, and off-road – each one calibrated to meet the demands of a unique driving environment.
Alltrack Exterior Specs
The fully loaded trims include front- and back-seat sunroofs, while the standard version forfeits this extra feature. These larger wheels make it better suited to the occasional off-road trip, where it performs beautifully. The car's lift is augmented by longer springs and dampers, giving it better ground clearance than most cars in its class.
Interior Specs
Heated front comfort seats with power reclining and manually adjustable lumbar support come standard. The car's front-facing folding bench rear seats give owners the ability to convert the car into a spacious hatchback when needed – for outdoor and camping trips, for example. The top-level trim comes with nearly every amenity that a Volkswagen driver could ask for.
One of these top-class amenities is the Discover Media 6.5 touchscreen navigation device. It also includes a Fender premium audio system with a subwoofer and Bluetooth connectivity. An embedded USB input makes it easy to charge your device while driving, as well.