VW Arteon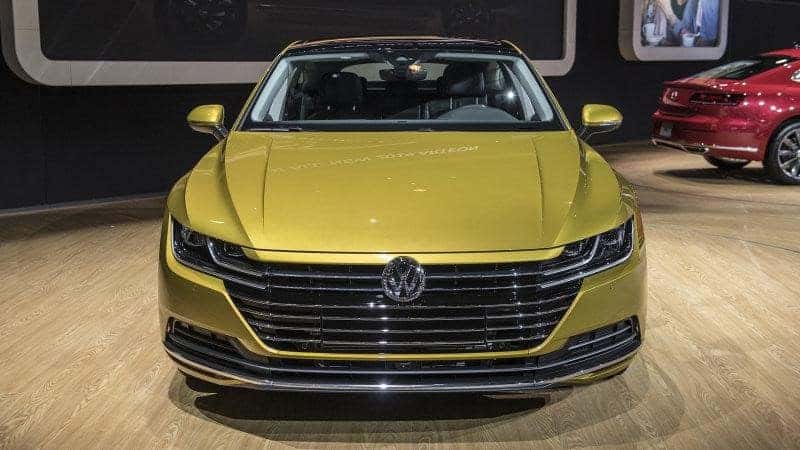 The VW Arteon is a sophisticated vehicle that will impress even the pickiest of drivers. It features a striking, modern design that's sure to turn some heads when you're driving through Highland Park or downtown Chicago. The car is known for its long wheelbase, which makes for a more comfortable ride when you're behind the wheel. Your passengers will have plenty of room to spread out and stretch their legs. Discover all the reasons to own a VW Arteon and visit your local Muller Volkswagen dealership today!
A Modern Car for Modern Times
The latest cars come with a range of amazing features to help keep you safe and in control when you're behind the wheel. The VW Arteon is no exception. This car comes with what's known as adaptive cruise control. Unlike traditional cruise control, the car can sense what's going on in the area around the vehicle, including street signs, other cars, and even a turn in the road. If you're riding around in the car with the cruise control on, you don't have to worry about accidentally hitting the car in front of you because they decided to slow down. The sensor will automatically slow down your VW Arteon to make sure that everyone stays safe.
Features for Every Situation
The VW Arteon also comes with corner lighting, which means that the car's headlights will curve with the road, so you can always see what's coming around the bend. This really comes in handy when you're driving around country roads in the middle of the night where there's not a lot of light around. You won't be surprised by an animal or a pedestrian that's jogging late at night. It's features like these that drivers tend to depend on when visibility is low.
There are so many reasons to own a VW Arteon. Learn more about this stunning vehicle and visit your local Muller Volkswagen in Highland Park, IL today for more information!